Designed in England and hand felt in Kathmandu, Nepal, the Sew Heart Felt collection provides sustainable, traditional work for women in rural Nepal.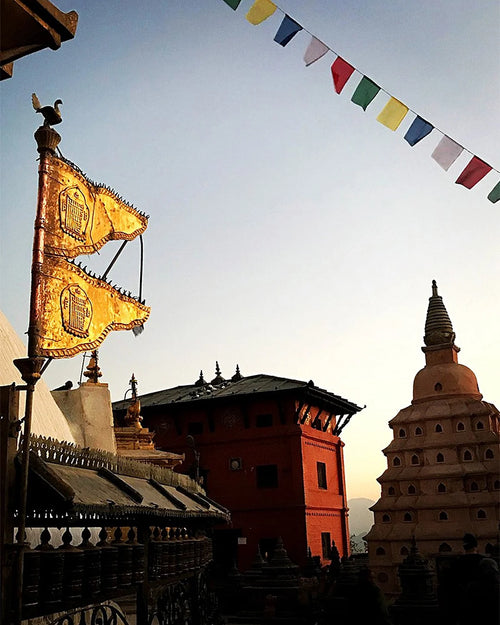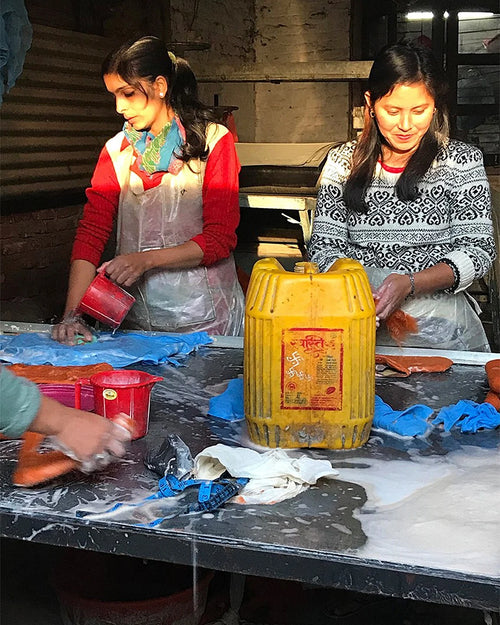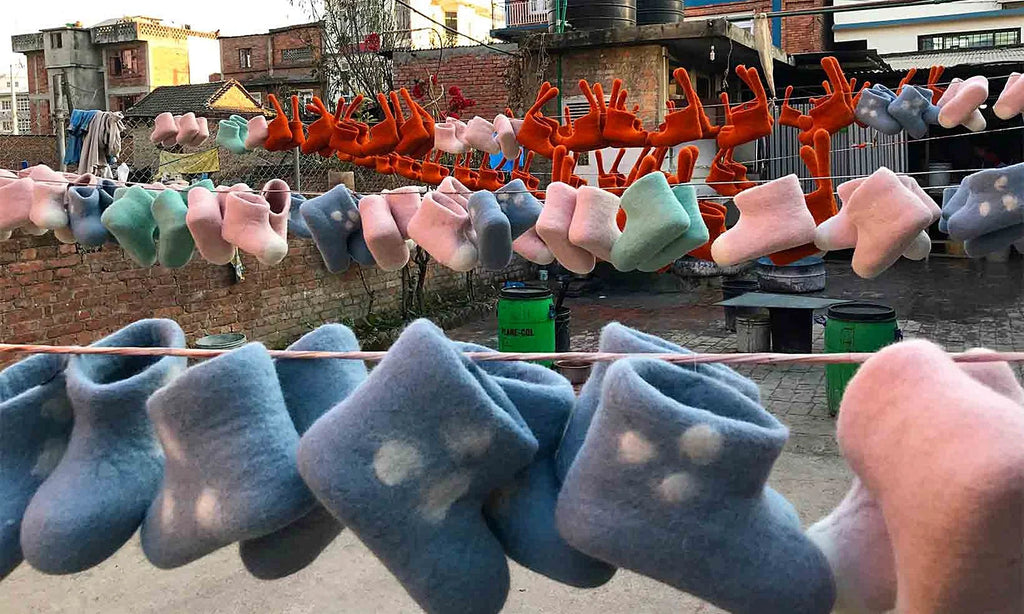 Our felt is made from organic Tibetan lambs wool. The wool is first carded by hand and then dyed into different shades, all of our pigments are environmentally friendly.

The felt is created by rubbing wool with soap and hot water, this swells the fibres creating a material that is soft fluffy and warm, no chemicals are used during this process.

The felt is then moulded by hand using great skill which has been passed down over many generations. The finished shapes are then left to dry slowly under the Nepalese sun. Delicately sewn eyes, noses and ears then bring the Sew Heart Felt characters to life. Finally we present the collection in an organic cotton draw string pouch.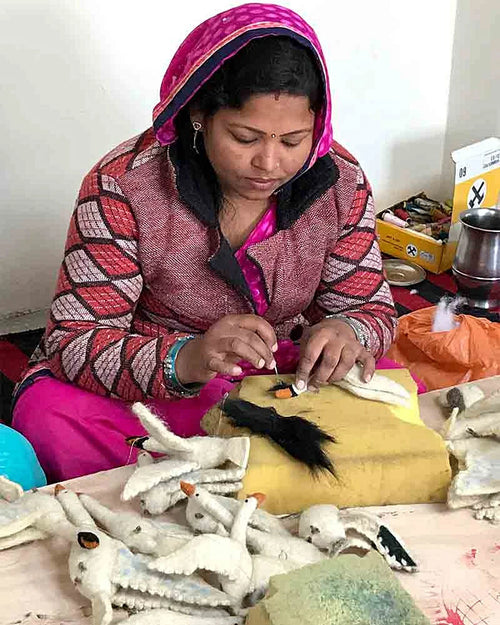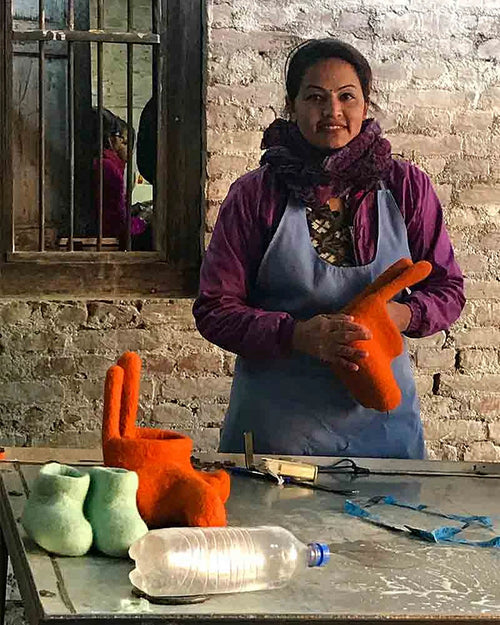 The manufacturing process takes place entirely at our factory in Kathmandu, Nepal. We employ 35 Nepalese women who work full time for us and can produce up to 500 pairs of slippers per day.